Keeyan sidiq mir I'm a keeyansidiqmir born in Kashmir proud to be a Muslim Lead singer and Guitarist Free lance writer,poet Composer,Web designer, Freelance photographer.
This is keeyan sidiq mir from the beautiful kashmir . As Everyone is aware of kashmir it is one of the beautiful places in the world,proud to be a kashmiri .well it was always a proud moment to be part of kashmir.though the situations around taught me how the life can be.i have seen what everyone watches here what everyone goes
around.the
only thing which i want to share with all of you is that my life is an open book what ever i have been through i have taken that as a feed back and implemented on my self may be some people might like it and some might not .i believe in love and care .i believe simplicity is the best finally whatever i met in life the words came on and then i made them songs of mine and then photography as also an adventure to it and i am a poet as well and professionally i am radiology technology expert .my story is just nothing more than an ordinary kashmiri guy who wants to see peace everywhere and loves to be associated with peace and not to be taken for granted as no one wants
that.the
music started when i was in jammu medical college in year 2006 and started to listen hard rock and then music became more close to me then finally one day i came up with my own songs with the help of my band mates and now what i have is youth studio kashmir which is a free association for each and everyone can join us for experimentation in music filed in kashmir you can get in touch with us on my Facebook,Twitter, instagram and you can also join Youthstudio kashmir as well if you believe in yourself.
Powered by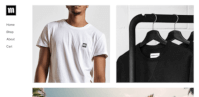 Create your own unique website with customizable templates.